Movies
Brad Pitt : "The Legend Of The Fall"
Brad Pitt was born on December 18, 1963, in Shawnee, Oklahoma. His father, William Alvin Pitt owned a trucking company. His mother was a school counselor. He has two younger siblings Douglas Mitchell and Julie Neal. The family moved to Springfield, Missouri. He was raised as Southern Baptist but his beliefs are towards agnosticism. Initially, he wanted to be an advertising art director, majoring in journalism while studying at the University of Missouri.
The Spark
While he was was just 2 weeks away from getting his college degree, he left the university and went to Los Angeles because he realized that working behind a desk is not the real thing for him and could see the future in the thing he loved i.e. his childhood love of movies. Brad told his parents that he wanted to join the Art Center College of Design in Pasadena.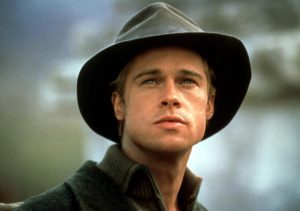 When Pitt actually realized that he didn't have somewhere to stay, he started sleeping in his Datsun and looking up the newspapers for jobs. He ran many errands while he was searching for the right job. Most importantly, Brad took each job as a new challenge. He worked as a chauffeur, transporting strippers to bachelor parties. Brad said that working with strippers changed his life as one of the strippers was an aspiring actor who introduced him to an acting coach Roy London.
First Break
Finally, Brad could make his first appearance on the television, in a daily soap Another World. This was followed by many such small roles in shows like Dallas and Growing Pains. His acting career began in 1987 itself with uncredited parts in the films No Way Out, No Man's Land and Less Than Zero. He made a guest appearance on a police drama 21 Jump Street in 1988. In the same year, Pitt got his first leading role in the film "The Dark Side of the Sun".
Brad made his appearance in a supporting role in Happy Together in 1989. He made his big screen debut in the same year in "Cutting Glass". His performance in the movie Thelma and Loise made him famous all over, although his screen time was just for a few minutes, his charm and love scene made him a sex symbol. Now let's talk about some of Brad's Blockbuster hits.
Blockbusters
Movies like 12 Years a Slave, The Tree of Life, Moneyball, The Big Short, 12 Monkeys, Inglourious Basterds, Babel, Seven, Fight Club, Legends of the Fall many others have won various remarkable awards. We can all witness the tremendous work shown by Pitt in the movies above and many more which I haven't mentioned. One of which is my all-time favorite "Fight Club". The concept of the movie and content delivery both are remarkable. The movie was a huge success and made over $100 million worldwide.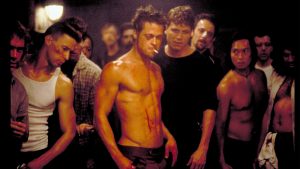 Personal Life
Brad is very charming and handsome, also held the title "Sexiest Man Alive" and had many relationships in the late 1980s and early 1990s. He also dated co-star Gwyneth Paltrow for about 3 years, who worked with him in Seven. Pitt met Jennifer Aniston in 1998 on a blind date arranged by a common friend, this is all that is known about their first meet. They got married in 2000 officially. But they separated in 2005 because Brad wanted to have many children and Jen wanted to focus on her career.
Later in 2014, Pitt married Angelina Jolie, she also wanted the same thing. The ceremony was very private, although they were together since 2006. He adopted Angelina's two children. The couple also adopted a son Pax Thien. They had three children of their own, Shiloh Nouvel and the twins, Knox and Vivienne. However, two years after their marriage, Angelina filed for divorce from Pitt. The actual reason behind this is unknown.
As it is very well said by Paul Bettany, "Trying to be a good actor has to be involved with placing yourself imaginatively in different people's circumstances" and we all witness ourselves, the skills delineated by Brad Pitt. With all the ups and downs in his life, Brad has somehow managed to keep up and get going.