Celebrity News
Callaly We Need to Talk About Vulvas Campaign Is So Empowering
Vulvas are having a bit of a moment. Sexual wellness has seen a revolution in the way we look at and talk about our vaginas and ads from the likes of razor brand, Billie, who showed women with (gasp) pubes for the first time, or eco period brand Natracare whose campaign sees a model wear a maxi pad, are seeking to minimise shame, stigma and embarrassment in favour of opening up honest, fun and liberated conversations.
It's a movement that's been further bolstered by lockdown, which (if we look at the sales of sex toys alone), has prompted many of us to become better acquainted with our bits – but there's still a long way to go, and new research by period-care brand Callaly, only serves to highlight that.
According to the brand, almost a third of people aged 16 to 35 have worried about whether their vulva was abnormal, while 40% of 16-24 year olds and 37% of 25-34 year olds wished they had a 'neat, symmetrical shaped vulva'.
In addition to this 22% of 16 to 24-year-olds and 15% of 25-34s have considered changing their vulva themselves, either by cutting or bleaching it, and 13% of 16-34 year olds are planning to have surgery on their vulva. More than half of 16-24s and 40% of 25-34s agreed there is too much pressure on people to have 'perfect' vulvas and that has to stop.
5 empowering ways to boost your vaginal confidence (and these tips will enhance your sex life *hugely*)
That's why we have a serious amount of time for Callaly's new campaign, We Need to Talk About Vulvas, which aims to encourage #VulvaTalk and debunk 'the myth of the perfect vulva', centering diverse, real life experiences of people with vulvas and providing new educational material for parents, educators and people with vulvas because, hell, we need it.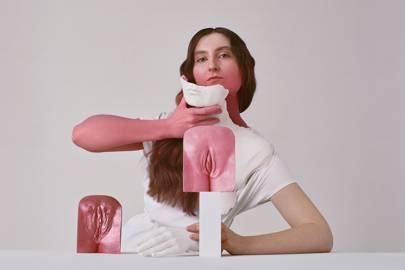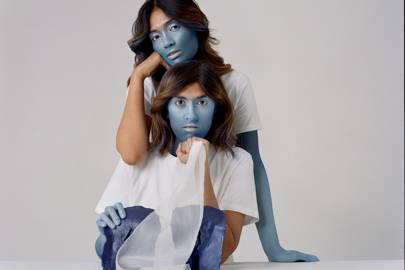 The #VulvaTalk campaign is fronted by 10 inspiring people with vulvas, who have shared how their lived experiences have affected their own feelings about their vulva. Their stories touch on gender transition, cultural stigma, sexual experiences, disability and a desire for labiaplasty (surgery to reduce the size of the labia). Each has cast their vulvas in plaster and are sharing images of these casts with the world through the campaign photography, shedding light on how diverse vulvas really are. It's beautiful stuff.
Each ambassador spoke about how the role of pornography, inadequate sex education at school a narrow representation of vulvas influenced how they feel about their vulvas – and we get it. More needs to be done to educate and empower the youth about their vulvas.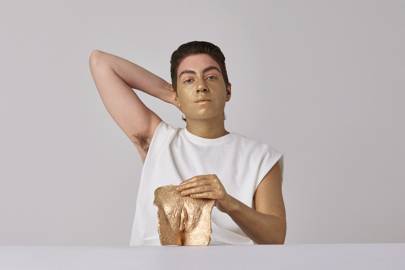 That's why we're delighted to hear that Callaly has launched the #VulvaTalk digital hub – filling a current void on the internet – which includes realistic, informative imagery capturing the true diversity of vulvas, expert opinion, reassuring real-life stories and guides, and a pledge to "call a vulva a vulva" while encouraging greater vulva visibility.
We hope this campaign and the new digital hub helps give much-needed visibility to a range of vulvas, reduces unnecessary feelings of shame and anxiety and empowers people to love theirs.