Celebrity News
Lara Bingle 2021: What happened to model Lara Bingle and where is she now? | Explainer
Lara Bingle burst onto the scene in 2006 with six little words: "Where the bloody hell are you?" But now it's her fans wondering what the model is up to now.
Fifteen years after that slogan launched her career, Bingle, now 33, has evolved from a controversial model to a thriving entrepreneur.
Here's a look at where she has been and where she is now.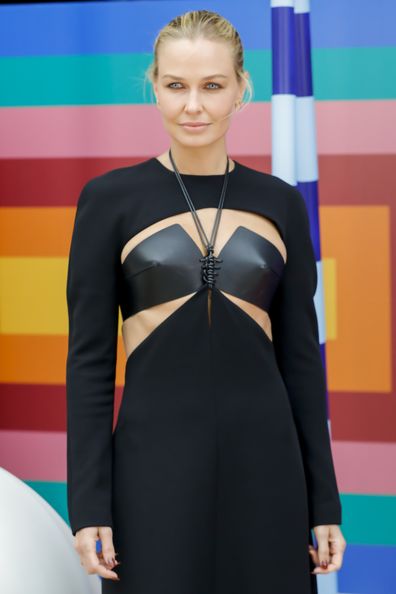 Where is Lara Bingle now?
After living in the US for the last few years, Lara Bingle is back in Australia — the very stomping ground that launched her career.
Back in 2006, the model became the most talked-about woman in the country when she uttered the words, "Where the bloody hell are you?" in a Tourism Australia advertising campaign, while dressed in a bikini. And with that, she became a household name.
Her modelling career would soon see her travelling across the globe, and it was one fateful day in New York's Central Park she met her now-husband, Avatar star Sam Worthington.
READ MORE: Sam and Lara Worthington return to Australia and enter hotel quarantine in Sydney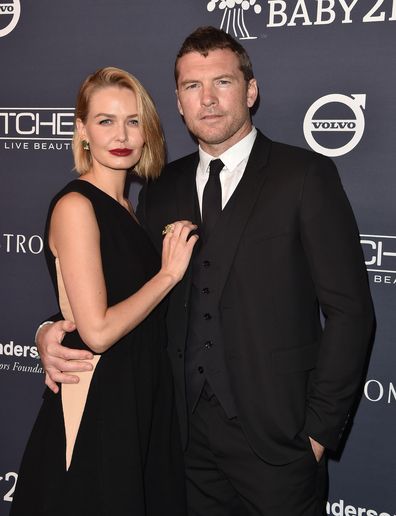 The pair had been living in LA since 2013 with their three children and only recently returned to Sydney in January 2021. But it seems Bingle — who was born and raised in the Sydney suburb of Cronulla — was always going to call Australia home. 
"There is an optimism and positivity that is so uniquely Australian," she told Vogue Living back in 2019. "The minute I get on a plane towards Sydney I feel it. And of course the beaches, I feel most myself in the sun, by the beach." 
READ MORE: Moonlighting stars Bruce Willis and Cybill Shepherd's 30-year feud explained
One month after her return to Australia, Bingle was already in high demand. She is now the new face of Aussie swimwear brand Seafolly, appearing in an ad filmed on the beach that echoes her original Tourism Australia ad campaign. Last month, she was also seen modelling for local skincare brand Emma Lewisham.
How did Lara Bingle become famous?
Lara Bingle became famous after she appeared in the controversial "Where the bloody hell are you?" Tourism Australia ad campaign in 2006. So controversial was the commercial, it was deemed too risqué and banned in the UK.
READ MORE: Young Talent Time cast: Then and now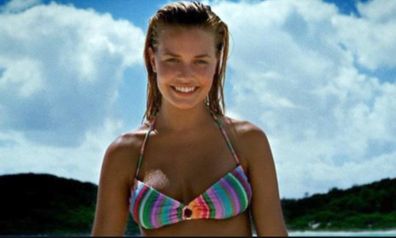 But that didn't stop her from landing modelling gigs and appearing in TV shows in Australia.
That same year, she was one of many celebrities who appeared on Nine's Dancing On Ice variety program, on which she came runner-up in the competition.
She also then promoted Nine's coverage of the Ashes, while dressed in cricket pads and a bikini.
READ MORE: Hugh Hefner's wives and girlfriends through the years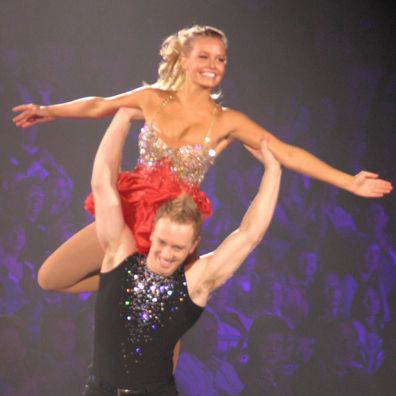 Endorsements soon followed for Bingle, who became the face of ROC Eyewear in 2011, Vodafone in 2008 and she also modelled for Speedo that same year.
In 2012, she even starred in her own reality TV show, Being Lara Bingle. The series ran for 10 episodes but was not renewed for a second season.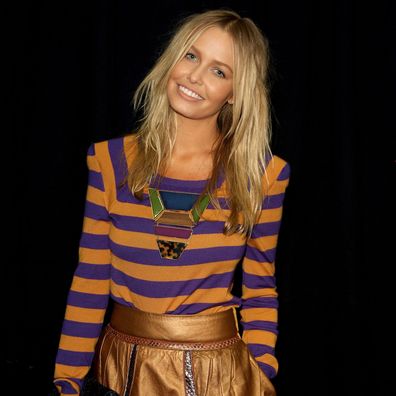 In 2014, Bingle launched her own tanning range The Base by Lara Bingle, which has since rebranded to Share The Base and evolved into a skincare line.
Now a not-for-profit enterprise, Share The Base donates 100 per cent of its net proceeds to selected Australian charity partners.
Is Lara Bingle married?
Lara Bingle is married to Aussie actor Sam Worthington. The couple secretly tied the knot in December 2014, just before the New Year. Bingle reportedly wore a white Louis Vuitton gown and was six months pregnant with the couple's first child at the time. 
The model has since changed her name to Lara Worthington following their wedding. 
"I said, 'Mum, I'm going to get married.' And she was like, 'What? You've just met this guy,'" Lara previously revealed on The Kyle & Jackie O Show. "It normally takes a long time for me to trust, but we did [get married].
"It was very intimate, we just popped into Melbourne where Sam's family's from and there was just our family — less than 10 people."
The couple were married one year after their first meeting.
"We were both at a festival in Central Park in New York," she added. "I was there for a Cotton On event, and he was there with a few of his friends…he was with Butler. What's his first name? Gerard Butler."
How many kids does Lara Bingle have?
Lara Bingle and Sam Worthington have three children together: sons Rocket, six, Racer, four, and River, one.
The model has been protective of her family and never publicly confirmed her pregnancies or the births of her children until months later. In fact, it was only last month she revealed the name of her youngest son. 
READ MORE: Bec and Lleyton Hewitt's children: Who are they and what are they doing now?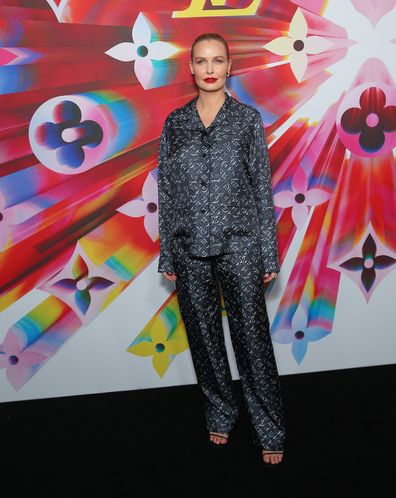 In a previous interview with Marie Claire, Bingle said that she and Worthington loved having a full house filled with children. 
"We work together really well — it gets better and better, to be honest," she told the magazine. "I think that's why we keep having more kids because it's a very enjoyable family. We're happy, and the kids are happy, and Sam is super present."
What is Lara Bingle's net worth? 
Thanks to her modelling gigs, countless magazine covers and aforementioned endorsements with ROC Eyewear, Vodafone and Speedo, Bingle is worth a reported US$6 Million (approx. $7.7 million).
READ MORE: Sylvester Stallone's children: Who are they and what happened to his son, Sage?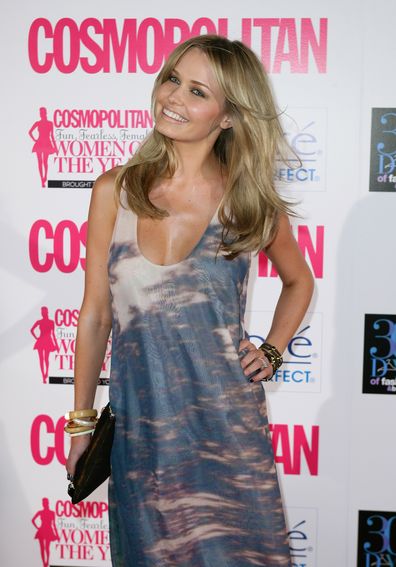 Prior to moving back to Sydney, Bingle and husband Sam Worthington reportedly placed their LA home on the market for $12.5 million. The Cape Cod-style five-bedroom, eight-bathroom home was built just five years ago and is minutes from LA's famous Sunset Strip.
Worthington — who is best known for his roles in Avatar, Terminator Salvation and Clash of the Titans — is worth a reported US$30 million (approx. $38.7 million). 
What is Lara Bingle's dating history? 
Before Bingle married Sam Worthington, she was linked to a string of high-profile men.
Her most notable relationship was with Aussie cricketer Michael Clarke and the glamorous couple were dubbed Australia's answer to Posh and Becks. The couple reportedly met in 2007, after meeting on the set of Dancing on Ice and one year later they were engaged. 
READ MORE: Kyly Clarke shares cryptic message shortly after split from Michael Clarke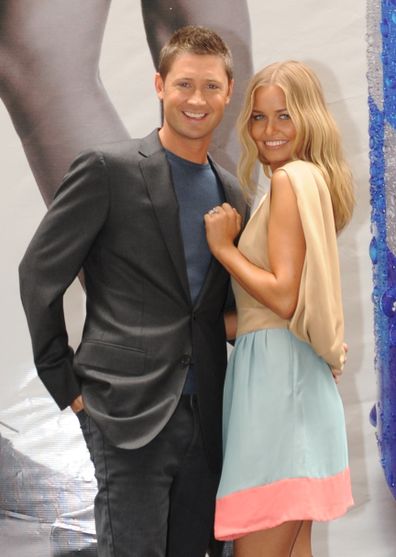 They celebrated their engagement at a party in Sydney's Luna Park but their happiness was short-lived when the couple called it quits two years later in 2010. At one point it was rumoured Bingle flushed her $200,000 ring down the toilet after their split.
Two years after their breakup, Bingle told the Sydney Morning Herald the split was the wake-up call she needed. 
"If I stayed with Michael, I would not be the person I am today," she said. "Everything was given to me on a silver platter, I had no moral values, I was not a nice person. I had a money tree out the back, clothes, cars, everything was [too] easy… but now I put it all in perspective."
READ MORE: Brendan Fevola reveals he spent a staggering $35K on Uber Eats in 18 months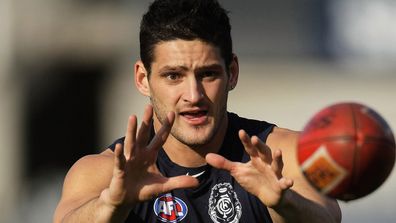 The couple was involved in a scandal just before their split. At the time, a near-naked photograph of the model in the shower circulated online, believed to have been snapped by her ex-boyfriend, Brendan Fevola. The AFL star apparently took the photo during their brief relationship in 2006 and then allegedly leaked the pic online in 2010.  
Her agent at the time, Max Markson, said the photo was taken "without consent, without permission and totally without taste" when Bingle was just 19. Fevola was later cleared over the scandal with the AFL ruling there was "insufficient evidence" showing he distributed the photograph.
Bingle was also rumoured to have dated Sydney nightclub identity John Ibrahim, Red Hot Chili Peppers frontman Anthony Kiedis and US rapper Jason Derulo and British rugby player Danny Cipriani.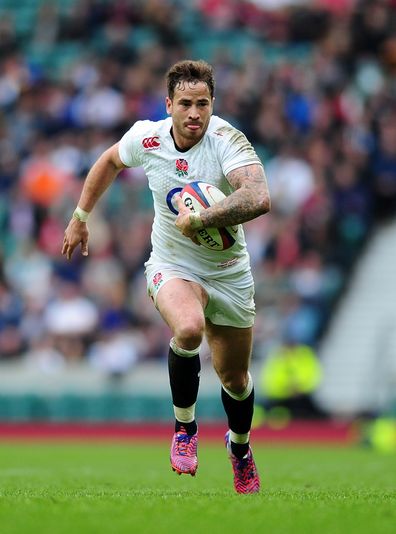 For a daily dose of 9Honey, sign up here to receive our top stories straight to your inbox