Movies
Netflix's 'I Care A lot' : An Unusual Rivalry Story That Brutally Exposes the Guardianship Scams
Imagine you're in your 50's, retired from work enjoying your regular morning tea at your cozy apartment. Suddenly, someone arrives at your door and asks you to leave everything and shift to a
nursing home? Even imagining such a scenario must have sent the chill down your spine. Based on such real-life guardianship scams is J Blakeson's highly intriguing "I Care A Lot" starring Rosamund Pike as Marla Grayson who makes her ends meet by conning the legal system. She convinces the court to handover the responsibility of the elders who she pretends cannot take care of themselves and later sells off their valuable assets.
Marla along with her lover and partner Fran (Eiza González Reyna) deliberately looks out for the not-so-old rich elders to exploit for long. After sending out the victims to a controlled living facility she snatches their cell phones, puts their properties on sale, and earns a good source of income by looting their lifetime possessions.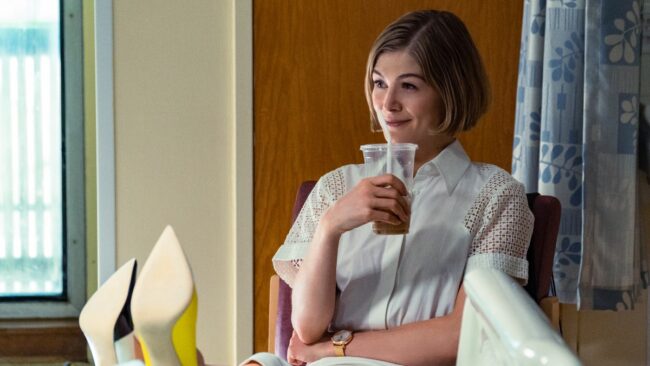 Everything is hunky-dory until Dr. Karen Amos, who also takes a cut in the swindle, informs these legal guardians about Jennifer Peterson (Dianne Wiest) as a suitable prey with great wealth and no family. Jennifer is quickly whisked off in a cab to a living facility where her diet, medication, and the whole routine of the day have been controlled by Marla. However, tables are turned when Jennifer reveals her true side, and an emotional yet agitated Russian Mafia Roman Lunyov (Peter Dinklage) comes in search of her.
The whole scam of preying and kidnapping the seniors has been minutely executed in the first half of the film. Everything has been pre-planned except for the court proceedings that are smartly handled and influenced by Marla and the team. The second half of the film takes an unusual rivalry turn between the two antagonists which is so gritty and engaging that it'll keep you at the edge of your seat.
Rosamund Pike who we know from "gone girl" has done a fantastic job with playing Marla and portraying her strong character traits perfectly on screen. She can be seen in her bright monochromatic pantsuits slaying with her perfect blonde bob cut incessantly taking a puff from her vaping device. Marla is a strong-headed, ruthless and ambitious woman who believes that there is no such thing called "good people" and "playing fair in life is invented by rich people to keep the rest of us as poor". The self-proclaimed lioness Marla seldom gives up on the things she has set her eyes on. Her only purpose in life is to become rich which is evident by her actions that unfold further with the plot.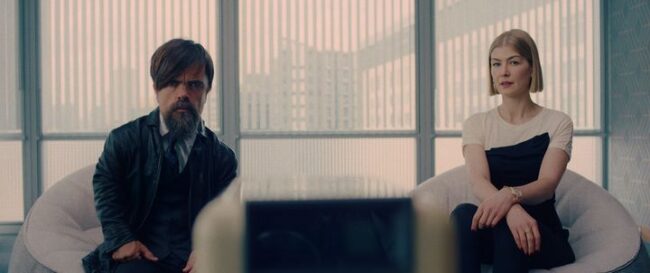 'I care a lot' has been inspired by the real-life case studies of exploiting the elders and seizing their hard-earned possessions. The director J Blakeson in an interview with Netflix accepted that the idea behind the story started generating when he first came across the news stories of real-life incidents of predatory guardians. The scammers had all the legal power over the wealthy seniors and their properties by just showing them a piece of paper.