Movies
THE FATHER Blu-ray Review | #site_titleTHE FATHER Blu-ray Review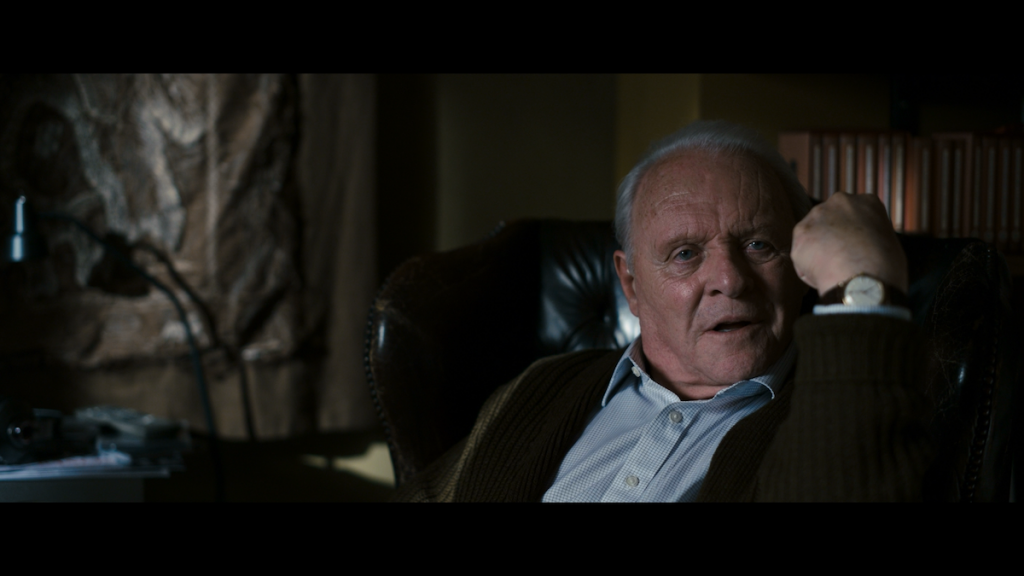 A man refuses all assistance from his daughter as he ages. As he tries to make sense of his changing circumstances, he begins to doubt his loved ones, his own mind, and even the fabric of his reality. – Synopsis vis Sony Pictures Home Entertainment
THE FATHER is directed by Florian Zeller in his debut feature-length film. It is based on the play, Le Père, which was also written by Zeller. The film won Best Adapted Screenplay and Anthony Hopkins won Best Performance by an Actor in a Leading Role. The film is honest and tells a story that isn't farfetched for many families who have a sick, older relative.
Cast
Anthony Hopkins as Anthony
Olivia Colman as Anne
Rufus Sewell as Paul
Imogen Poots as Laura/Lucy
Olivia Williams as Catherine/Laura/Anne (credited as The Woman)
Mark Gatiss as Bill/Paul (credited as The Man)
Ayesha Dharker as Dr. Sarai
VIDEO QUALITY
The video is a 1080p AVC presentation that can be simply put as clean. This has to do with set design and production in general. The film has been captured digitally and this adds to the sleek look in the images. Colors are somehow bold and muted at the same time. The soft blues and earthy tones are beautifully displayed onscreen. The cinematographer loves shadows and creating shots with natural-looking lighting. The blacks are dark and create some solid contrast. In contrast to that, the whites are crisp and bright. There are a lot of tight shots of the characters and facial details are clear to see. Textures and designs on fabrics are incredibly clean. Skin tones are warm and natural.
AUDIO QUALITY
The audio is a 5.1 DTS-HD MA mix that is straightforward. This is a dialogue-heavy track and all of the sound lives in the front three speakers. There are a few moments in the city and a car ride but scenes are generally indoors. There is a bit of reverberating sound from some of the larger areas in the home but, again, nothing too crazy. Music sounds excellent and the voices do as well.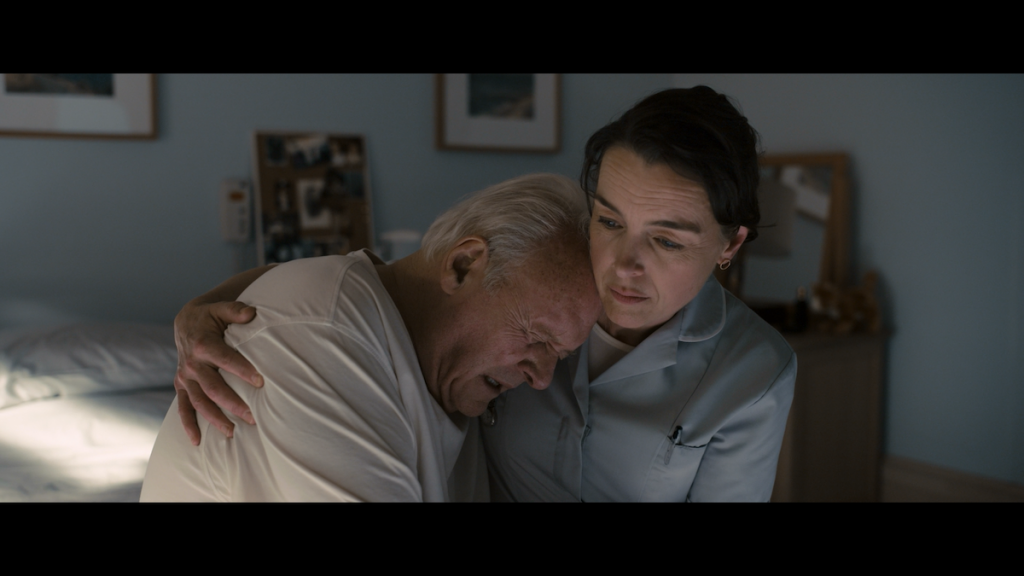 SUPPLEMENTS & PACKAGING
-Perception Check: Portrait of THE FATHER: This is with the cast and crew who talk about the production of the film.
-Homecoming: Making THE FATHER: This discusses the advantages of making the film over a stage play.
-Deleted Scenes
-Theatrical Trailer
-Previews
Disc Details
1 Blu-ray Disc
Slipcover with the initial release
Running Time
97 mins
Edition Ratings
Rated PG-13
Region Coding
Region Free
Video Resolution
1080p AVC MPEG-4
Aspect ratio: 2.39:1
Audio Mixes
English DTS-HD Master Audio 5.1
Subtitles
English
English SDH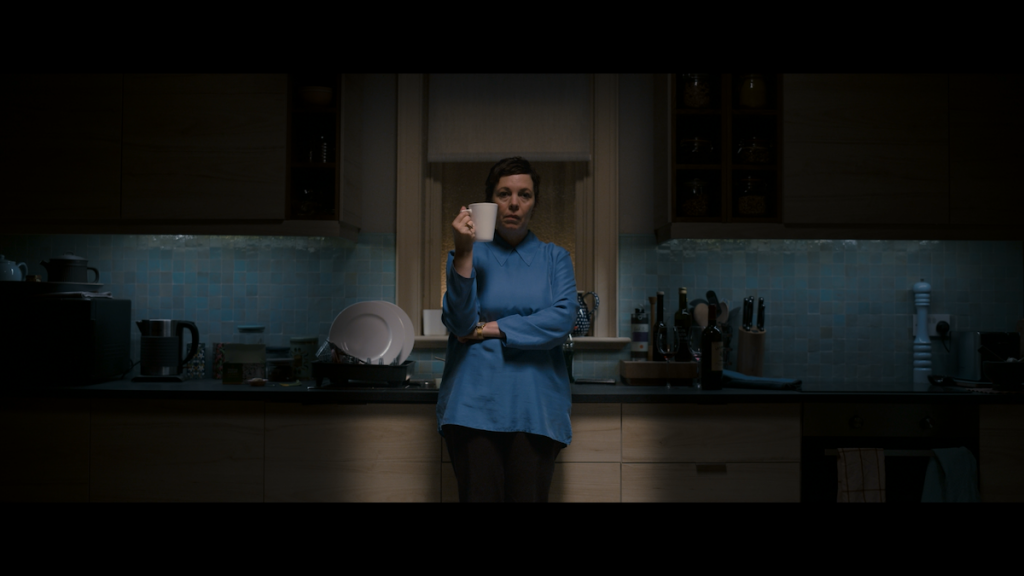 THE BOTTOM LINE
THE FATHER is an excellent movie in every way including the production, direction, screenplay, and acting. There are emotional moments that really tug at the heartstrings so you have been warned. The video is near perfect and there are no issues with the dialogue. There are also a good amount of extras included for the viewer looking for more information on the film. Whether you buy or rent, I can highly recommend watching this brilliant film.