Movies
The Pursuit Of Love: Cast, Plot, Release Date & News On The BBC Drama
Wondering how you'll fill your Sunday nights now that Line of Duty is over? Well, wonder no more, because new period drama The Pursuit Of Love is here to fill its slot (quite literally, it's on at 9pm on Sundays) – and we're calling it now, this is going to be the latest TV obsession dominating our WhatsApp group chats and pre-meeting catch-ups on Zoom.
Here's what you need to know (including why it's perfect for fans of Bridgerton…)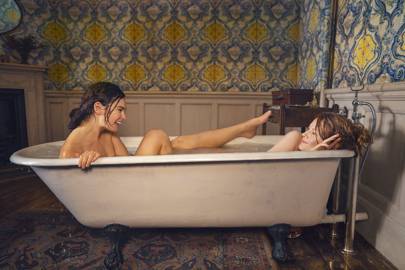 What's The Pursuit Of Love about?
It's an adaption of classic Nancy Mitford novel of the same name, which was released in 1945 and follows interwar years, following the aristocratic heroine Linda Radlett and – you guessed it – her quest to find true love at all costs.
Staying faithful to Mitford's original plot, The Pursuit Of Love begins in the interwar period and follows Linda as she moves from her ancestral home of Alconleigh in Oxfordshire, to the Pyrenees at the height of the Spanish Civil War, and on to the Paris of the Roaring Twenties.
The tale is narrated by Linda's cousin Fanny Logan, whose altogether more "respectable" choices throw Linda's daring into stark relief.
A period drama centred around true love, adapted from a book, with plenty of steamy scenes? It's all sounding very Bridgerton to us – count us in!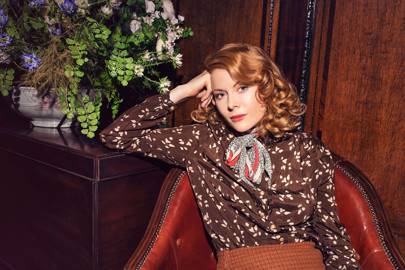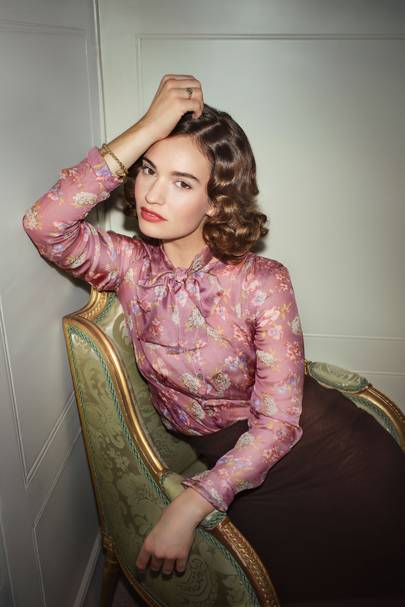 Who's in it?
You probably already know that Lily James and Dominic West make up part of the cast, after those pap shots started circulating last October. James will play Linda, and West is Linda's strict dad alongside Dolly Wells who plays her mother.
Emily Beecham is Fanny, while Andrew Scott (yes, the sexy priest from Fleabag – be still our beating hearts) plays neighbour Lord Merlin.
Emily Mortimer plays Fanny's mother, as well as writing and directing the adaption.
"I've always loved Nancy Mitford so when I was asked to adapt The Pursuit of Love it was impossible to say no," she said. "It's an outrageously funny and honest story, whose central character – the wild, love-addicted Linda Radlett – still reads as a radical."
Lily James added: "It's great to be working with Emily. Her brilliant scripts bring new life to this story – full of love, full of friendship, very moving and sad in places, but also funny and true to life."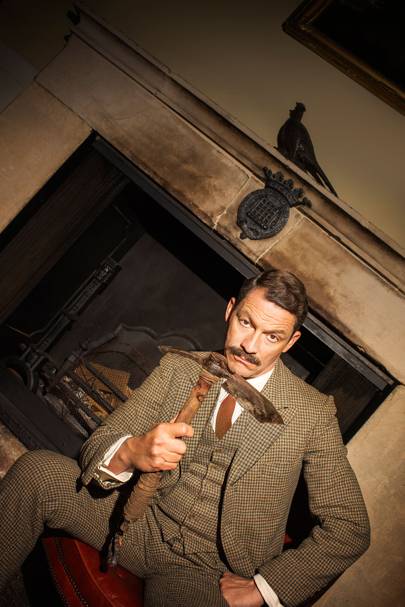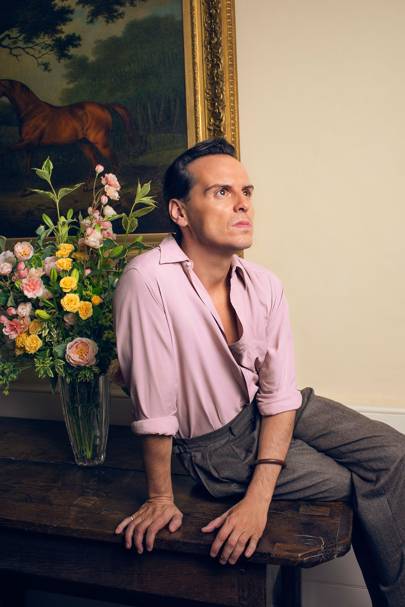 When's The Pursuit Of Love out and is there a trailer?
The Pursuit of Love drops on BBC One and BBC iPlayer on 9th May. You can watch the trailer below: