[ad_1]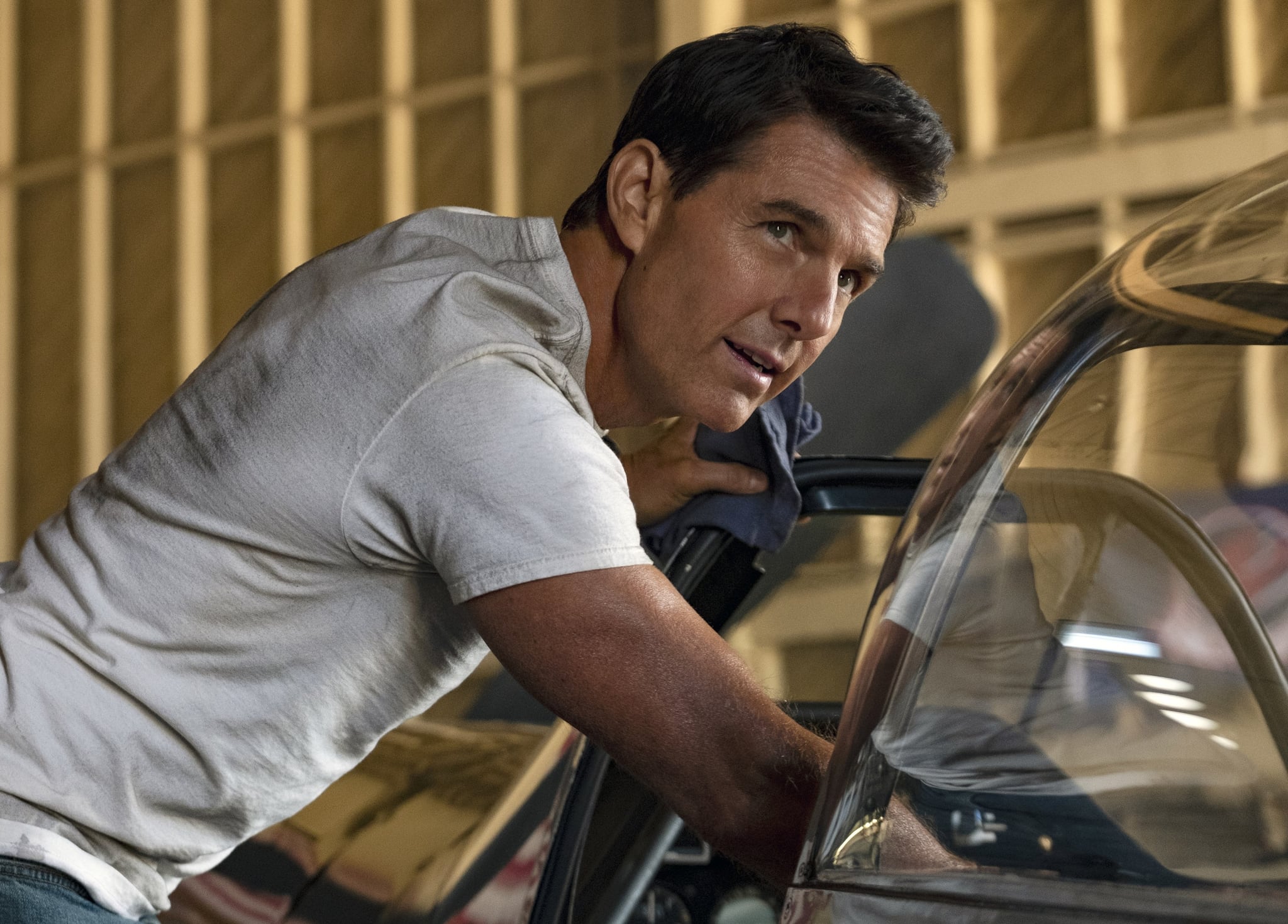 It may have taken 36 years, but the "Top Gun" sequel, "Top Gun: Maverick," finally landed in theaters in May, bringing Tom Cruise's iconic character back to the big screen. The movie's made over a billion dollars at the worldwide box office, so it's clearly been a financial success. Add to that the fact that it currently has a 97 percent fresh rating on Rotten Tomatoes, and we feel confident in calling the movie a total success. The sequel was a long time coming, but it was worth the wait. Now the question is, will we have to wait another three decades for "Top Gun 3"?
Unfortunately, there's no "Top Gun 3" currently slated, but that doesn't mean it won't happen. Considering the success of the original movie in 1986 and the sequel this year, it would almost seem silly to not revisit the "Top Gun" storyline for a third film. And one of the film's stars, Miles Teller, agrees. He told Entertainment Tonight about a possible sequel, "That would be great, but that's all up to TC." He added, "It's all up to Tom. I've been having some conversations with him about it. We'll see."
"For him to share 'Top Gun' with me and a lot of these other young actors it's just been such a wild ride, and it's still going," Teller explained to ET. He also joked about "Top Gun: Maverick"'s massive box office haul, saying, "That's definitely what my team has been saying for these future negotiations."
"Top Gun: Maverick" doesn't necessarily leave many loose ends hanging that would segue into a new story, but the beauty of Hollywood is that you can make a story out of anything — and Cruise's Maverick definitely has more story to tell. In "Top Gun: Maverick," Maverick's back in action training a new class of pilots, but by the end of the film — and following a successful high-flying mission — Maverick and Penny (Jennifer Connelly) go on their merry way, at which point it definitely feels like he's hung up his wings for good. But that may not be the case if "Top Gun 3" happens!
Cruise originally said back in 1990 that he wasn't down for making any sequels to "Top Gun" because of how the movie was received. He told Playboy, according to Gizmodo, "OK, some people felt that 'Top Gun' was a right-wing film to promote the Navy. And a lot of kids loved it. But I want the kids to know that that's not the way war is — that 'Top Gun' was just an amusement park ride, a fun film with a PG-13 rating that was not supposed to be reality. That's why I didn't go on and make 'Top Gun II' and 'III' and 'IV' and 'V.' That would have been irresponsible."
He's clearly had a change of heart over the years, so considering the success of "Top Gun: Maverick," Skydance (the studio behind the films) could definitely decide to commission a third movie — if Cruise is on board, that is. This world doesn't exist without him and his character, after all. Only time will tell if the movie will happen.


[ad_2]

Source link